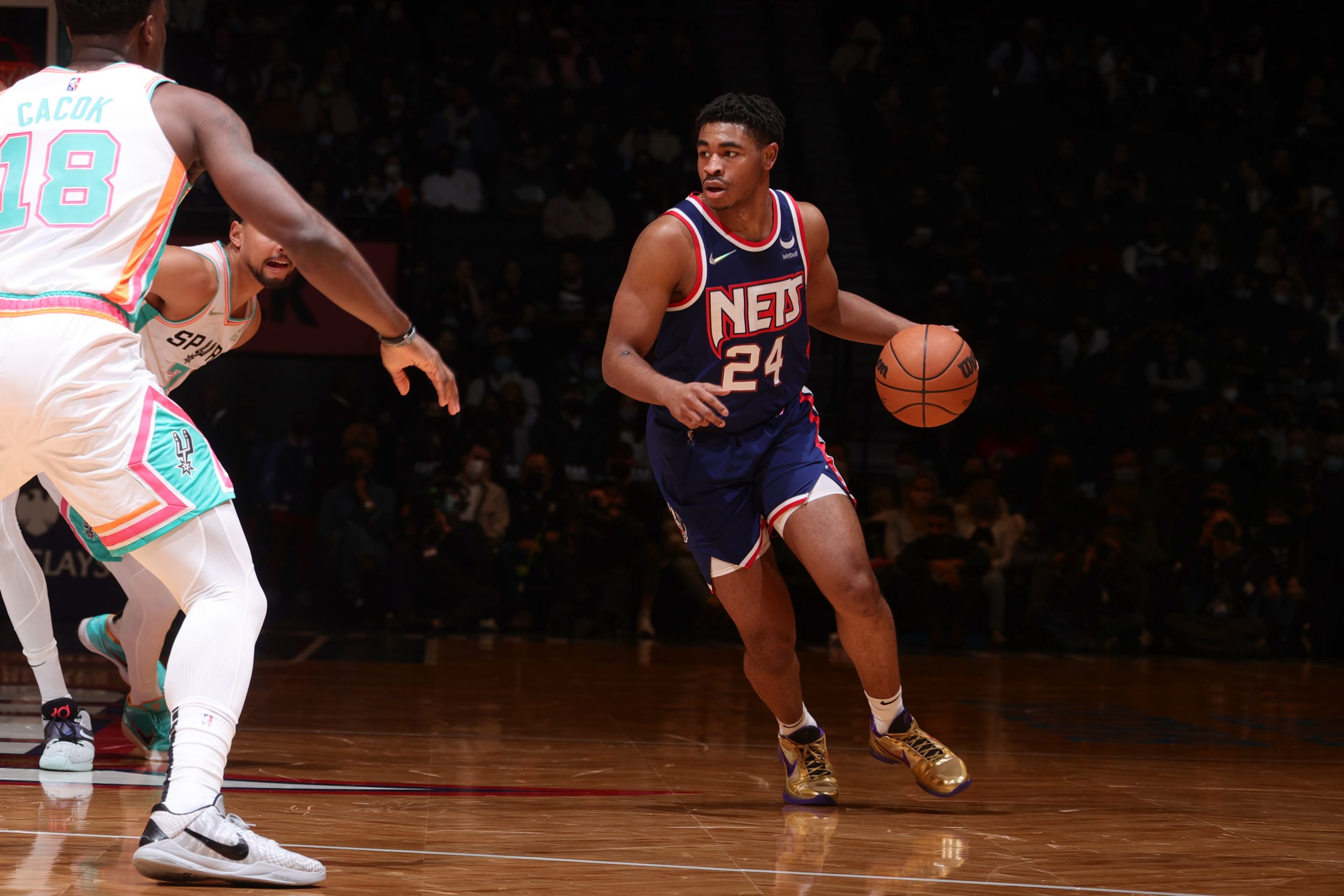 Nets guard Cam Thomas is cooler than the other side of the pillow. His confidence is so infectious that it's led to a superstar teammate expressing the same confidence in the rookies game.
In fact, the 20-year-old rookie's conviction helped him deliver some late-game theatrics on Sunday to help save the Nets from losing their sixth straight game at home after giving up a nine-point halftime lead. The Nets' near-meltdown began after the Spurts outscored Brooklyn 38-31 in the third quarter.
Late in the final frame, Spurs rookie, Joshua Primo tied the game at 113 after knocking down a clutch three-pointer. Kevin Durant could not respond after missing a potential game-winner from the three-point line to prevent overtime against the Spurs.
With time running down once again in overtime, Durant had a chance to redeem himself. However, instead of forcing a tough shot over a Spurs double-team, the former MVP passed it to Thomas. He subsequently blew by a defender and elevated for a floater over the Spurs defense with 1.4 seconds remaining, calmly icing the Nets 121-119 victory over the Spurs.
CAM THOMAS WINS IT IN OVERTIME FOR THE @BrooklynNets! pic.twitter.com/SdaJiY8bz1

— NBA (@NBA) January 9, 2022
"It's cool because I told Kevin (Durant) before coming out the timeout, 'I'm trying to get on the plane, man, so end the game.'" a confident and unfazed Thomas said postgame per Bleacher Report. "So he gave it to me, and I said 'I'll do it.'"
In 30 minutes of play coming off the bench, Thomas scored 11 points and grabbed six rebounds.
On Monday, the Nets (25-13) return to action to finish a back-to-back against the Portland Trail Blazers (14-24).