The title alone perfectly encapsulates the beauty of the game. The Joy of Basketball: An Encyclopedia of the Modern Game written by Ben Detrick and Andrew Kuo, is more than just a book about hoops that alphabetically lists terms and player's names. From the colorful, eye-catching and in-depth graphics to the thought-provoking commentary, it's a work of art for hoop fans to devour. 
Together, Detrick and Kuo have created a "sports manifesto" that's a culmination of their two crafts: Detrick has contributed to the New York Times, Grantland and written about NBA rivalries for The Ringer, while Kuo is an artist that regularly contributes vibrant visual columns to the New York Times as well. The New York-based creatives also host the podcast, Cookies Hoops—which dives into topics ranging from the Celtics' "floundering rebuild" (their words, not ours) to the first episode of Succession. Guests include former NBA players Jayson Williams and Craig Hodges, as well as hip-hop icons such as Jadakiss.
The Joy of Basketball was another way for them to bring together all of their ideas about the game, and take a look at it's monumental impact: 
"This was kind of our opportunity to really nail down what we thought and what we wanted to say," Detrick explains over Zoom, adding: "This will sound a little trite, but we were trying to be a three level scorer, where it's like, you open it up, and there's a big flashy illustration of Kevin Garnett. And then there's some interesting charts, and then you can get into the text, which is really dense and kind of presents ideas that may be a little complicated for someone who is, like, a new basketball head. But there's something that if you are like a hooper guy—if you really love the sport, there's going to be stuff in there for you, too. So, it was really trying to balance creating something that someone who's a casual fan would like, and someone who lives and breathes basketball like we do could also sink their teeth into."
"These basketball ideas lead into bigger philosophical ideas and life ideas," Kuo says on the same call. "It is just the game, but the ideas we applied to that game are big and fun, and fast and loose. We wanted to bring that all together in a book to explain how we kind of felt about the world."
The book, which was written during the pandemic, is a celebration of the game and all of its many moments—from memes to superteams, influential players and even gameplay and the "positional erosion."
"Our goal is to celebrate players and what they brought to the table and their influences and what may have been unforeseen or unseen at the time," says Detrick. "For me, the most fun part of it was going back and [being] like, Alright, I'm going to deep dive on articles, YouTube clips of everything about, say, of Boris Diaw, and really get into there and say like, I knew he was really good…Finding how these guys were so unique and influential was a really fun experience, especially since we wrote it while the League was on hiatus. So that was like my dosage of hoops. I remember watching Kyrie [Irving] clips and kind of welling up a little bit [and being like], Man, I miss basketball so much. Look at these dribbling highlights." 
"Basically what we're trying to say is everyone got better. Everyone just got more awesome to me," Kuo adds.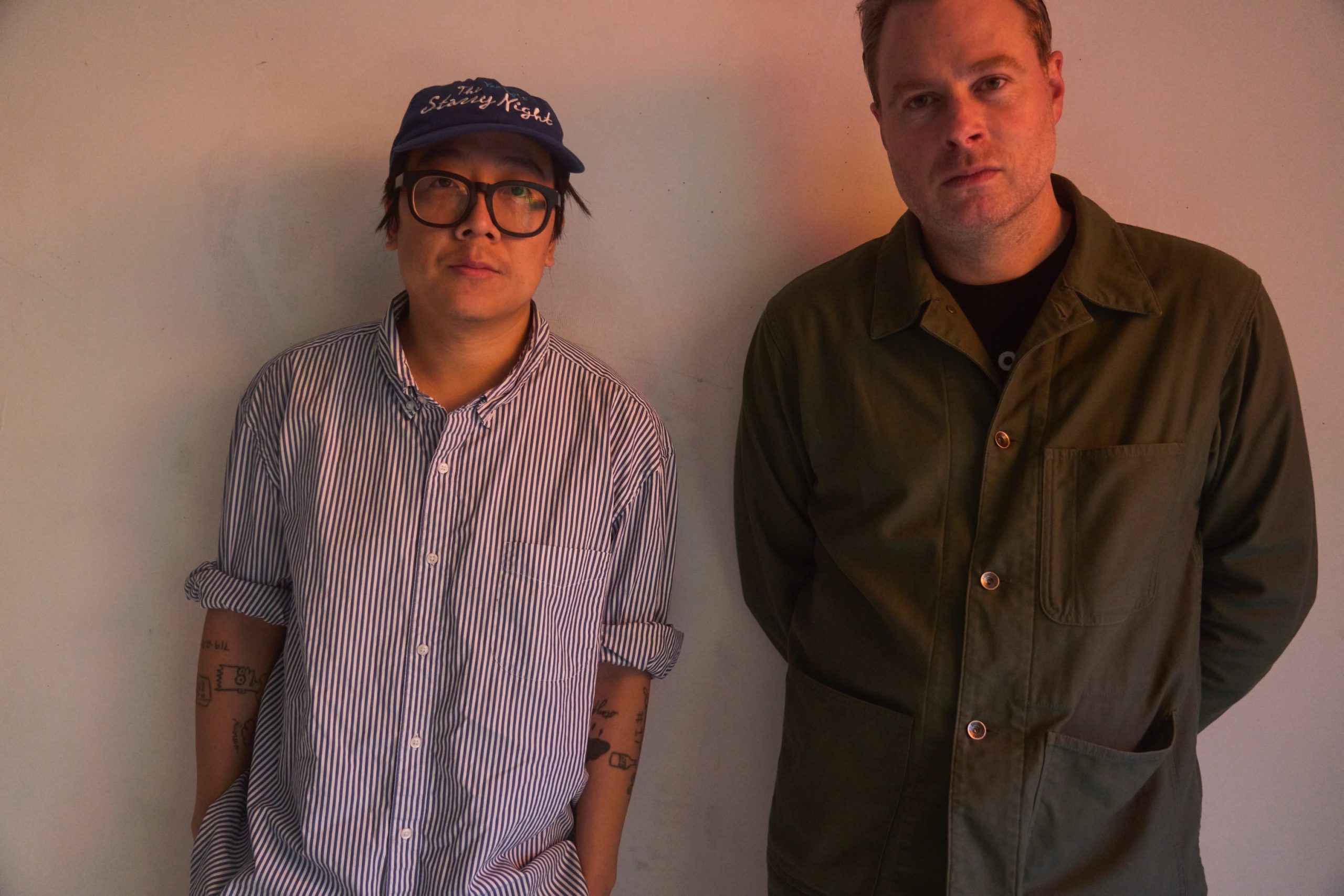 As the game continues to evolve and change, one scroll through NBA Twitter will show you that hoop fans are constantly debating and throwing out hot takes about, well, everything when it comes to basketball. With The Joy of Basketball, Detrick and Kuo point out that they aren't trying to "create debates" but instead, they're taking a look at that very change.
"I think there are plenty of entries in the book that people may disagree with, other ones they may say, you know, Oh, you completely nailed how I view this player or this trend," says Detrick. "But we weren't really necessarily trying to create debates or even end debates. We were kind of trying to dig into the collective basketball mind and understand why the sport got to where it is today and why do we view players the way that we do? Why do we view the lore of the sport the way that we do? Why did the game develop to this place where you look at the game in 2021 and it looks so different from 1996."
"I think the way we experience this game, and the way people decide to talk about it is always right, you know, whatever is right for you," Kuo notes. "And to Ben's point, I think [we] tried to write this book being like, Hey, this is our point of view. And you know, as being skeptics, and then coming out on maybe on the opposite side of that being like, Yo, the Celtics had had some wonderful players. Like, let's get real Kevin Garnett was maybe one of the coolest players we've ever seen in green and white, you know, and it's awesome…We're talking about the game and how to look at the game. And everything else, I think is a different conversation."
And with that, here's an excerpt from The Joy of Basketball: An Encyclopedia of the Modern Game.
---
IVERSON, ALLEN
Back in 1970, a column published in Cherokee County, South Carolina's Gaffney Ledger juxtaposed Pete Maravich, a rookie shooting guard on the Hawks, to the shiftless ilk of his generation: "While you were out smoking marijuana, Pete was playing basketball like the good, American boy," wrote the essayist. It included this kicker: "Pete is now a millionaire." To today's conservative intellectuals, that prototype of young NBA player—hardworking, drug-free, and deserving of vast wealth—is a thing of the past, an abstraction supplanted by, as they see it, a dangerous variant. Thug, criminal, ball-hog, team cancer, lazy malcontent, fortune squanderer. Or Allen Iverson.
Iverson grew up in the East End of Newport News, Virginia, a place nicknamed Bad News. His father, the leader of a local gang called the Family Connection, bounced in and out of jail before going to prison in 1996 for stabbing a woman. His mother was fifteen at the time of Allen's birth. "When the nurse brought him to me, I looked at his little body and saw those long arms and said, 'Lord, he's gonna be a basketball player,'" Ann Iverson told Sports Illustrated. Light bills went unpaid, a broken pipe spewed raw sewage onto the floor, friends were murdered and incarcerated. As a junior at Bethel High School, Iverson was named the Associated Press High School Player of the Year in basketball and football.
On Valentine's Day of 1993, Iverson and three friends were arrested after brawling with a group of white teens at a bowling alley. None of the white participants were arrested, but he was convicted of "maiming by mob" and sentenced to five years in prison. "It's a high-tech lynching without a rope," said Marilyn Strother, an organizer who rallied against the sentencing. Iverson spent four months at Newport News City Farm before Governor Douglas Wilder granted him conditional clemency (later, an appeals court overturned the conviction). By virtue of his supernatural gifts, Iverson was able to escape anonymously tumbling into the American meat-grinder that has devoured Black lives for hundreds of years.
As his mother knew, Allen was the chosen one. Even by the impossible standards of professional athletes, he was peerless—a sinewy, 􀀁-foot outlier among the fieldstone-shouldered caste of generational deities like Jim Thorpe, Jim Brown, Bo Jackson, and LeBron James. On the court, Iverson moved in a spasmodic blur. He seemed to glide on a different plane than everyone else, shifting with precise coordination to hit a third gear, vanishing with a soft sonic burp to magick a 1-on-3 break into a 1-on-0 layup. Despite his size, he was unyielding. Over his first twelve seasons, Iverson averaged a shocking 41.8 minutes a game while leading the league in the iron-man category seven times. "He is, indeed, a prodigy," wrote talk show host Tony Kornheiser in 1995, after watching him play for Georgetown University, "with talent so stunning he shimmers on the court like light reflected off a mirror."
Iverson came to kill your idols. As a rookie, he crossed-up Michael Jordan and buried a jumper in the face of His Airness. It was not a transfer of power, exactly, but the moment when it became clear that Jordan's reign was not indefinite (the clip remains just as poignant today, due to Jordan's decision to retire following the Bulls' 1998 championship instead of succumbing to younger wolves like every other superstar). When Iverson went up against Utah's John Stockton, he snarled, "No fucking white boy is going to stop me." 
The Answer won Rookie of the Year and four scoring titles, led the league in steals for three consecutive seasons, and was named to eleven All-Star and eight All-NBA teams. In 2001, he was honored as Most Valuable Player and dragged a low voltage Sixers team to the Finals. His postseason career aver-age of 29.7 points per game is the second- highest in NBA history. After Jordan's departure, there was a several- year window in which Iverson was, unquestionably, the nastiest basketball player on the planet (even if big men like Shaquille O'Neal and Tim Duncan may have been more effective). "I wasn't a point guard," Iverson said after being elected to the Hall of Fame. "I was a killer."
Even as Iverson became the NBA's most popular superstar, he remained enmeshed in scandal. He was accused of ejecting his naked wife out of their home and then showing up at a cousin's house with a gun (all charges were eventually dropped). He put out a rap song under the name Jewelz that included lines like "gats in each hand / twin 4-5s in mine." His tattoos were airbrushed away in photos, his rap album was shelved, his voluminous jeans and chest of platinum chains were banished by league dress code decree. Yet as a teammate, he was beloved. "We had a lot of guys who were just kind of journeyman, guys who hadn't really stepped out and came into their own," Theo Ratliff, a former Sixer, told HoopsHype. "He helped push us and elevated our game and our status as NBA players. He's a tremendous person." When the younger brother of team president Pat Croce rifled through Iverson's baggy pants in the locker room and stole money, he declined to press charges.
In recent years, there has been an irresponsible compulsion to reframe Iverson as a controversial antihero instead of one of the baddest motherfuckers in the history of basketball. He is acknowledged as an important countercultural figure who shifted paradigms in fashion, branding, and attitude—but is increasingly seen as Monta Ellis with a compression sleeve. Part of this inaccurate portrayal is due to the natural leveling effect of time and recency bias. The peak stature of almost every superstar from the past is eroded by crashing waves of new talent. Hal Greer, another player who spent much of his prime on the Sixers, went to ten consecutive All-Star games from 1961 to 1970, and no one under sixty has ever heard of him. But Iverson was too successful and remains too visible to attribute this rewritten storyline entirely to the swirling zephyrs of time. "I don't think people realize how cold he was," said Kobe Bryant, who cited showdowns with Iverson as motivation for improving his defense. "They have no idea how hard it was to guard this guy."
The greatest threat to Iverson's legacy is the fetishization of efficiency. For his career, he shot 42.5 percent from the floor and 31.3 percent from beyond the arc, both numbers that are inky blemishes when compared to contemporary volume scorers like James Harden or Stephen Curry. But it goes unmentioned that Iverson spent his prime in the early 200s—his unsightly 51.8 true shooting percentage during his 2001 MVP campaign was exactly NBA average. 
The game was played between the fluted Corinthian columns of M. J.–inspired architecture: if you had an offensive star, you soaked the floor with defenders and hoped your go-to guy could drag the phalanx to a brutish victory. Over a five-year span, only the Lakers and Spurs won titles, carried by the aforementioned O'Neal and Duncan.
To some, Iverson is a creature of the millennium NBA. It is believed that his dismal field-goal percentages, spotty perimeter shooting, and taste for contested floaters would not be tolerated in today's game. In truth, he played twenty years too early. Offenses built around singular scorer- distributors like Harden and Luka Dončić flourish. Shooting has unclogged lanes. According to stats for pace (the number of possessions a team gets per game, on average), the slowest tempos in NBA history all fall exactly within Iverson's late-1990s to mid-2000s prime. The idea that one of the fastest and most unguardable players ever would struggle to eat in today's pace-and-space savanna defies reason. "A.I. would be the point guard and you would surround him with shooters and then just have him run a ton of pick-and-rolls," said Clippers coach Tyronn Lue, describing how Iverson would have been used today.
Sadly, Iverson spent his prime under the eye of coach Larry Brown, a micromanager with a mil-dewed offensive playbook, who bobbed between passive aggression and shoving his players under the bus. On the 2001 team that went to the Finals, Iverson started alongside Eric Snow, George Lynch, Tyrone Hill, and Dikembe Mutombo. Outside of the Answer, the other starters hit a combined average of 0.3 3-pointers a game. "We tried to get defenders and rebounders and unselfish guys with him because I wanted him to shoot the ball," Brown told Maxim. "Allen created double-teams wherever he was on the court. If he missed, we became the best rebounding team in the league." How can one compare Iverson's efficiency in that system, under that coach, with those teammates, in that era, to optimized weapons like Steph Curry or Steve Nash?
As divisive as Iverson was during his fourteen- year career, he has been vindicated. He was right about the blurred future of backcourt roles and the value of the hybrid scorer-distributor. He was right about the wear and tear of practice. He was right about pushing the tempo and playing with fluidity. He was right about the simplicity of putting the rock in the hands of your best player as many times as possible. He was right about the NBA's jittery tightrope act of selling a product created by young Black men to an audience that is fearful of them. Iverson separated the old NBA from the new NBA. In return, both his predecessors and his descendants have used him as a cudgel to hammer away at what-ever they dislike about the sport.
But unlike other former players who speak with bitterness about today's game, Iverson has shown nothing but love and support for today's generation of stars. He embodies the joy of basketball.
---
Excerpt from the new book THE JOY OF BASKETBALL: An Encyclopedia of the Modern Game By Ben Detrick and Andrew Kuo, published by Abrams Image
Copyright © Text copyright © 2021 Ben Detrick
Illustrations copyright © 2021 Andrew Kuo
Photo credit Jason Nocito.