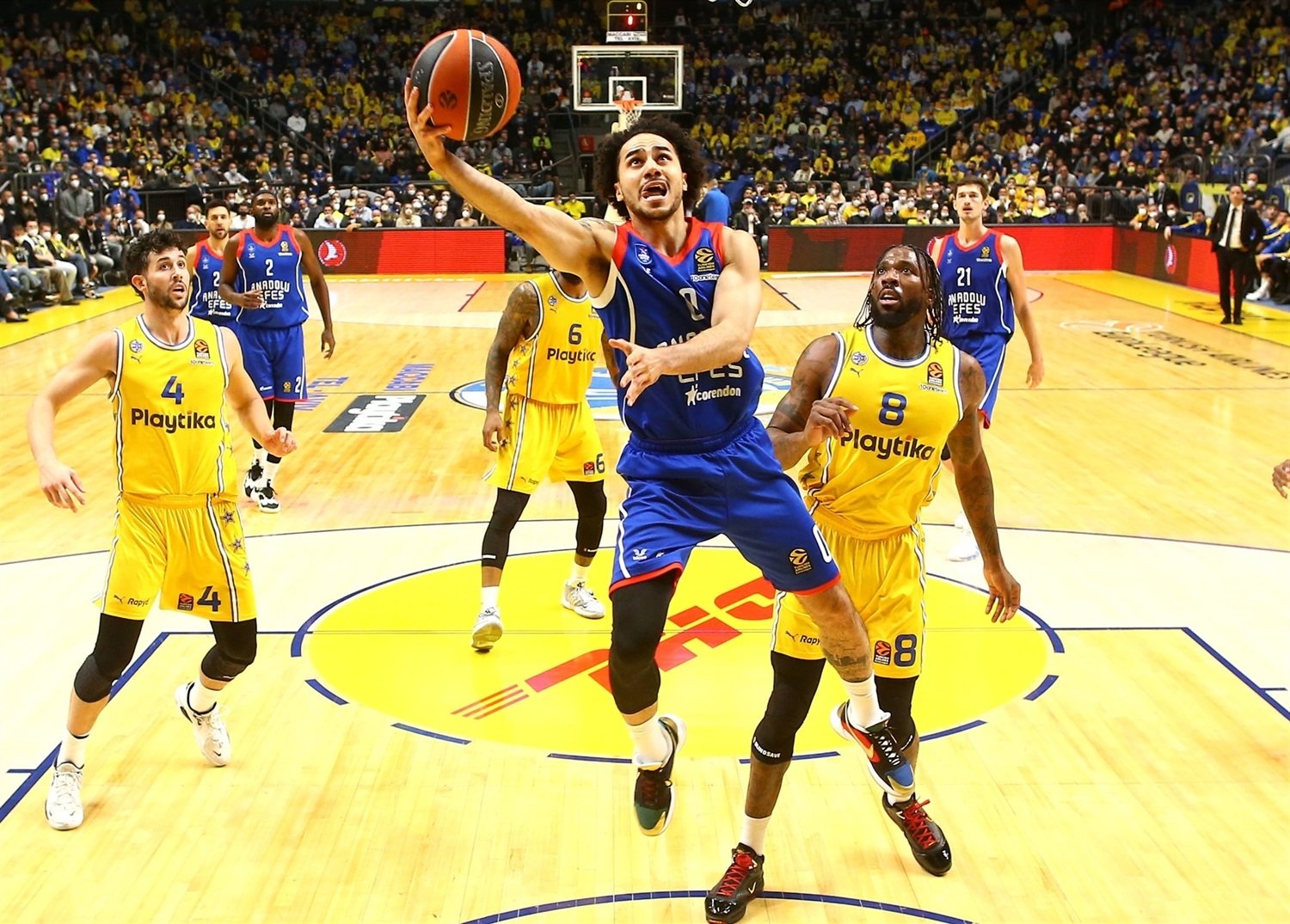 Shane Larkin was back to his unstoppable self on Thursday, leading Anadolu Efes to the 78-92 road win over Maccabi Tel Aviv to earn the MVP nod for Round 16.
Larkin netted his 26 points and made 6 of 7 three-pointers – both his season highs – while also collecting 6 rebounds, 6 assists, 2 steals, 1 block and 5 fouls drawn.
It all added up to a performance index rating of 37, the highest among all players in Round 16, good for the 12th MVP of the Round honor of his career.
Following the victory, Shane Larkin and Anadolu Efes remain within the EuroLeague playoff zone, currently being eighth, at 8-8.